Obituary for Maureen Ann McCloskey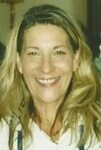 Maureen Ann McCloskey (57) of E. Reynolds St, New Castle, went to be with her Lord and Savior on January 28, 2013 at UF Shands Health Center in Gainesville Florida, following a brief illness.

Born June 17, 1955 in Pittsburgh PA, she was the daughter of the late William G. McCloskey Sr, and Ellen J (Wikert) McCloskey. In addition to her father, she was preceded in death by a husband, A. Bruce Long; and an infant son.

Maureen was a graduate of Jameson Hospital School of Nursing in New Castle and worked at various medical facilities in Florida for 15 years before returning to New Castle.

In 2007 she married Stephen Norris. He survives. She is also survived by five children: Erica (John) Cox of New Castle; Michele (Demond) Briston, Michael (April) Witkowski, Tricia Witkowski, all of Pittsburgh; and Anthony Long of New Castle; Twelve grandchildren: Kameron VanBuren, Julian, Drew, Jaylan, Caden, and Kai Cox; Shalaya, Demond, and Adrian Briston; Isiah and Cole Witkowski; and John Chapman. Eight siblings; Cecile (Phae) Cutchall of New Castle, William (Janet) McCloskey Jr. of Pittsburgh, Carolyn (Roy) Garza of San Antonio, TX, Robert (Natalie) McCloskey of Slippery Rock, Michael (Susan) McCloskey of Big Cabin OK, Patrick (Ashley) McCloskey of Knoxville TN, Margaret Edward)Carnahan of Concord NH, and J Mark (Vicky) of Anchorage AK; and more than 50 nieces and nephews.

Visitation is Monday, February 4, 2013 from 11AM to 1PM at the Ed and Don DeCarbo Funeral Home and Crematory 941 S. Mill St.

A Funeral Service will be held at the funeral home on Monday at 1PM officiated by Rev. Dennis Bupp.
Order Flowers